This article is originally from Hear In Private PracticeBy Suzanne Younker, Au.D.
Loyal patients are recognized as a significant contributor to a successful hearing care practice and practice owners must pay attention to how they can continue to satisfy this valuable base.
Business analytics and medical practice experts all agree with the Harvard School of Business that "A 2% increase in customer retention has the same effect as decreasing costs by 10%." Especially now, with changes in hearing care regulations, there is a new door open for alternative retail access to basic hearing care. Keeping your practice on the top of your patients' "favorites bar" is critical.
Patients appreciate a practice that makes their life easier. SolutionReach, a patient relationship management company, reported in their Patient-Provider Relationship Study that healthcare practices across all specialties can expect to lose 1 out of 3 patients in the next couple of years. Several reasons account for this estimation, however, the number one reason is an increasing patient case-load and patients having to wait for their care.
They state:
"Whether a patient is waiting weeks to get into the office to be seen, waiting in the waiting room be taken to an exam room, waiting for the doctor in the exam room, waiting for a phone call to be returned, waiting to set up an appointment, or waiting for test results, the result is the same. It doesn't take long for irritation and frustration to set in."
Once frustrated, patients will seek alternative options to meet their needs in a timelier manner.
Of these frustrations, one of the largest pain-points reported by patients is delayed appointment dates, due to no available time slots in an over-crowded schedule. Statistics show 2 out of 10 patients cancel appointments that were 2-weeks out and went to another office that could accommodate their needs sooner.
Unfortunately, within the typical hearing care practice, warranty patient services dominate the landscape of the day's schedule limiting available time to schedule the patients who are looking to purchase new hearing aids.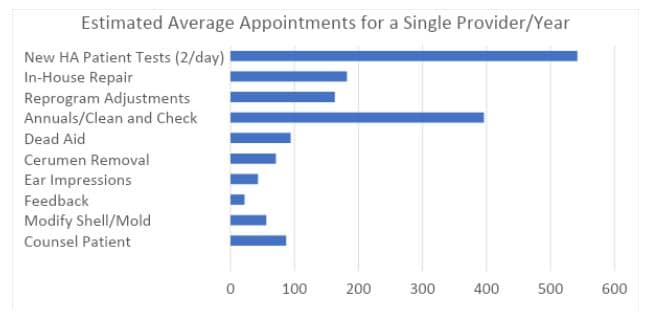 Telehealth is quickly embedding itself into every facet of healthcare because the method solves problems while maintaining quality services rendered. This technology is a modern solution for keeping patients happy with providing more access to care, even in hearing healthcare.
For instance, in the example of a heavily booked schedule, TeleHearing Care allows a remote hearing care provider to accommodate the warranty service appointments while on-site providers attend to new hearing aid purchasers sooner, eliminating the inconvenience of a delayed appointment for every patient.
Another example of the benefits of implementing TeleHearing Care into your practice and increasing patient access to quality hearing care occurs in rural or distant communities. Satellite offices in these areas may be sparsely staffed and operating on a part-time basis. TeleHearing Care has the capability of providing more days of services without having a provider physically on-location.The remote hearing care provider – possibly working from a main office or home office – is now available for multiple sites without the challenges of travel logistics.
The remote hearing care provider – possibly working from a main office or home office – is now available for multiple sites without the challenges of travel logistics.
Interestingly, as a positive side-effect, a new hearing care provider employment pool has been uncovered. Providers who have left the field for family commitments or retirement, yet, would like to maintain engagement in the profession on a part-time basis are a viable commodity for TeleHearing Care.
Working from a home office to provide quality hearing care is very attractive to this group. TeleHearing Care offers another venue for them to continue implementing their craft of providing services to people with hearing loss.
TeleHearing Care is a modern method of delivering quality full-service hearing care and is currently available as a best-practices solution; improving a practice's ability to compete in a modern technological environment.
Patients favor businesses who utilize technology to make their life easier and maximizing time devoted to their care is valuable.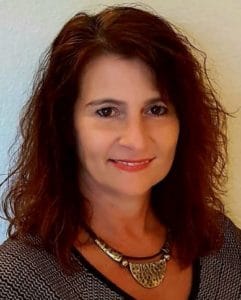 Suzanne Younker, Au.D., CCC-A, FAAA, is the Director of Telehealth at Your Hearing Network. Dr. Younker is a 29-year hearing healthcare provider with a vast array of experiences in providing direct care and fostering quality care for colleagues. Specifically, Dr. Younker has coordinated hearing instrument trainee programs while educating and mentoring trainees, provided skill oversight for quality assurance and compliance in a corporate setting, managed and resolved consumer service issues, performed operational duties for company functionality, and, in the past few years, coordinating and managing Telehealth implementation services.