Free small business aid offerings from Google and other tech companies for your hearing health practice
Small businesses (companies with 500 or fewer employees) support close to half of all U.S. private-sector jobs. Most businesses large or small have contingencies in place for disasters like blizzards or even hurricanes, but it's nearly impossible to have a back-up plan for an unseen pandemic. Post the outbreak of Covid-19 and the restrictions that have resulted from it, small businesses are the most at risk, with 30 million jobs hanging in the balance.
This is a challenging time for the entrepreneur. Small businesses in the U.S. have been ravaged by the coronavirus pandemic and have already perished with no signs of being resurrected. There is one silver lining in the dark cloud for hearing health practice owners, you're in an industry that's growing. However, to remain competitive you must establish a solid online presence.
Who knew when Justin Timberlake's character said in "The Social Network" that "We're going to live on the internet," he meant literally? And COVID-19 has turned that phrase into a reality. Gone (hopefully temporarily) are the days of lingering outside to run errands or feeling comfortable in closed-in spaces. Instead, people prefer to order online or make a quick stop in a parking lot for curbside pickup.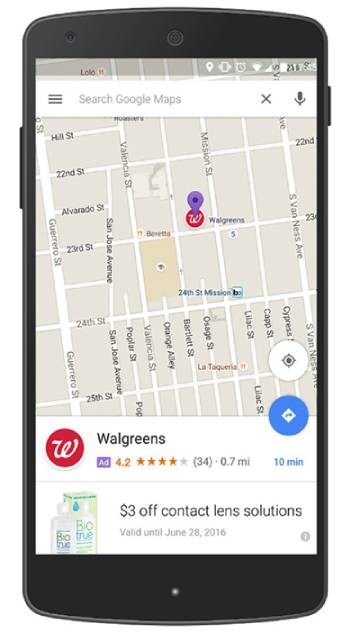 Tech companies have decided to step in and give some much-needed aid to the small businesses of America. Google announced that it will be offering promoted pins. Pins appear on Google Maps. These red pinpoints will show up when you search for local businesses that are the most renowned. Promoted pins display as purple and allow searchers to directly target customers on Google Maps based on the products and services they're searching. You will be able to be highlighted in Google Maps based on specific products and services that your practices offer. Google's promoted pins are free and allow you to improve your search presence and results on Google. 
Google is also offering free listings on its Shopping tab to combat the issues small businesses have faced during the pandemic and provide an opportunity for businesses to connect with their customers. This feature is free for small businesses regardless of whether they use Google to advertise. With hundreds of millions of searches taking place on the popular search engine each day, the free listings give free exposure to millions of potential customers in need of your service and expertise.
Google's shopping tab features details such as product availability, locations and services. This information is key and can serve as free advertising should you offer hearing aid accessories or other products at your office as well as a speedy drop-off and pickup in the parking lot. To take advantage of Google's free listings all you need to do is create a Merchant Center account and upload your product feed (should you have any) and any other logistical information.  If you're not the tech savvy type or don't have a Google Merchant Center account already, fear not. Google's Merchant Center has a help page that will be able to walk you through the steps to set up your free listing.  
Once you've created your Google Merchant Center account, be sure to update your Google My Business information to list any new services or products. Google My Business is a free tool that allows businesses to manage their online presence across Google's various platforms. Two of the major benefits of this tool are the ability for your patients to leave reviews and Google My Business provides helpful insights. Google's free offerings  have been in effect since late April with plans to expand globally by the end of the year.
In May, Facebook, which owns Instagram and WhatsApp, announced it would build an e-commerce network to assist small businesses struggling under the weight of making a profit during the pandemic. The app is called Facebook Shops.  "Our goal is to make shopping seamless and empower anyone from a small-business owner to a global brand to use our apps to connect with customers," Facebook's CEO Mark Zuckerberg said during a live video broadcast.
Having a website is just the beginning of your online presence. Platforms like Facebook, Instagram, and Twitter and search engine features from Google help to improve your presence and attract customers. The end of the tunnel of this pandemic may be far away, but the search enhancing features from Google can give a light that can help bring customers to your hearing health business and assist in keeping your business in the black in the meantime.