Why offer a hearing aid plan?
Offering a hearing care plan for your group provides significant benefits for your organization like improving overall health and wellness and saving healthcare dollars.
Increase your benefits when you partner with Your Hearing Network, a national hearing benefits administrator.
Other benefits include:
Lower direct healthcare costs – save up to 40% on hearing exams and digital hearing aids.
Attract new members and improve member satisfaction.
Provide state or federally mandated coverage.
Lower indirect healthcare costs, such as depression, dementia, falls and other costly medical conditions that are associated with untreated hearing loss.
Promote overall member health and wellness.
Add a low-cost benefit in an environment of increasing benefit costs.
Create a market differentiator for your group by enhancing benefits to include hearing.
Impact of Hearing Loss
A well designed hearing plan can help reverse the negative consequences of uncorrected hearing loss.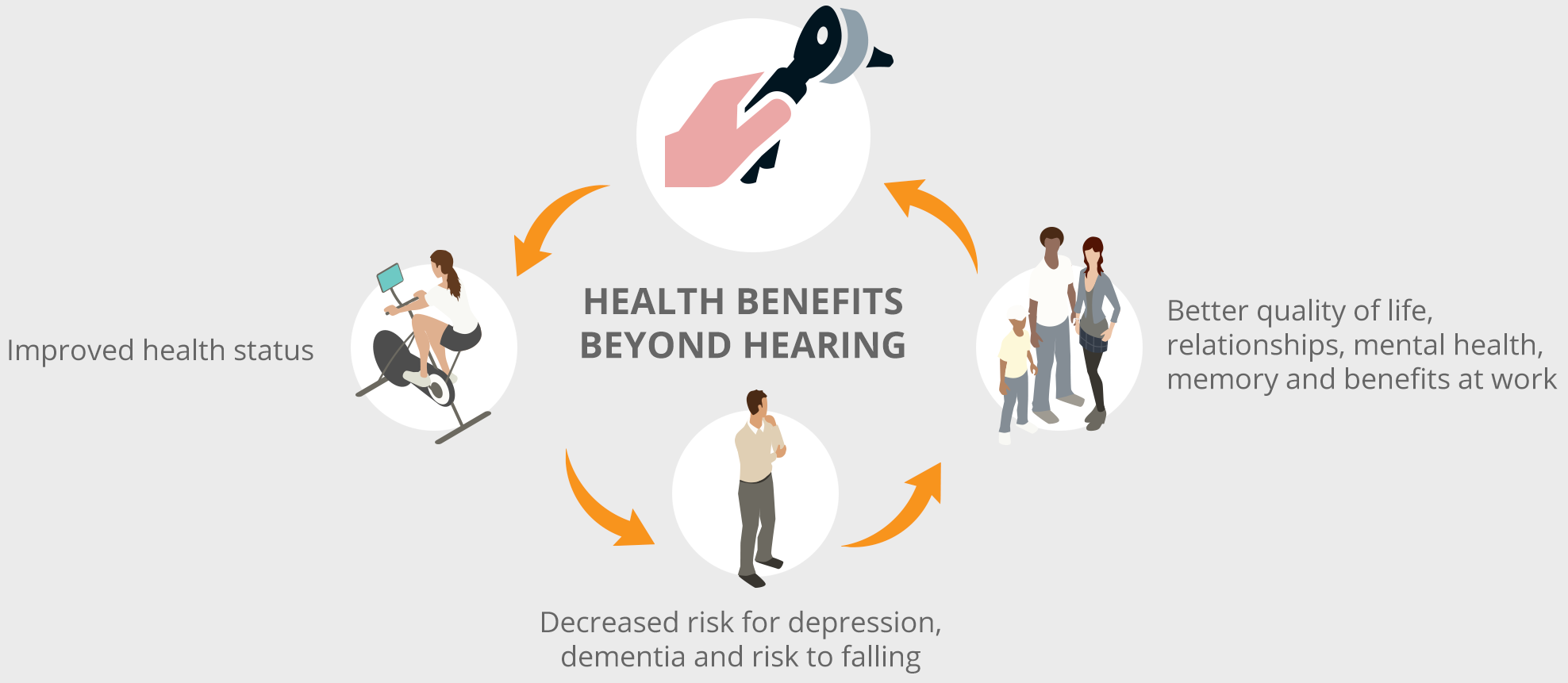 Want to learn more about partnering with Your Hearing Network? Just ask. We'll be in contact as soon as possible.
About Us
Your Hearing Network (YHN) is a nationwide hearing healthcare network of 4000 providers designed to connect patients with hearing loss to local providers.