Your Hearing Health Academy
provides education for hearing healthcare professionals
We have different training options available to accommodate your needs; whether you are looking to embark on a career in hearing healthcare or are a seasoned professional looking to expand upon your current skill set. More than 400 students have already graduated from this program and moved into an active role in the field.
Your estimated revenue after completing coursework through YHHA:

Professional Sales Development
Have you been in the industry and are looking to improve upon your selling skills and techniques and increase your closure rate? Or are you looking to start a career in the hearing healthcare industry? We've got you covered. Our Professional Sales Development course will provide tips on selling and upselling to various lead sources and how to handle rejection. YHHA will give you the tools you need for utilizing a proven sales process.
Practical and Clinical Training
You've decided to begin a career in the hearing healthcare industry. YHHA will train and prepare you on all the material necessary to ensure your success as a hearing healthcare professional. By the end of this one-week course, you will be certified in taking and appraising ear mold impressions, as well as for the practical and clinical portion by conducting a hearing evaluation. The training doesn't stop here. We'll continue to provide teletraining over the next ten weeks to help prepare you for your licensing exams.
All-Inclusive Training
YHHA's all-inclusive training program encompasses both the sales and hearing health knowledge needed to succeed in your career to help individuals achieve better hearing health. This extensive 12-week program combines the Professional Sales Development and Practical and Clinical training to provide you with the skills to excel in your career as a Hearing Healthcare Professional.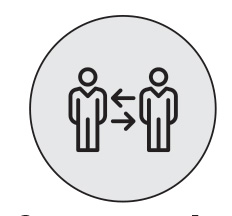 Professional Sales Development
Learn and develop the right approach to enhance your selling.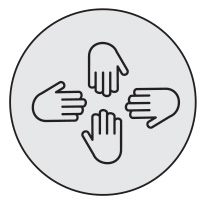 Practical and Clinical Training
Preparation for the written and practical exam to obtain your state license.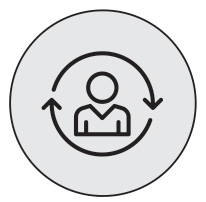 Ongoing Training and Support
The training doesn't stop in the classroom with continued training and education after completion of the course.