Superior Vision Members have access to exclusive hearing aid discounts and value added savings:
Save an average of 40% on premium discreet hearing aids*, with the latest advanced technology, including Bluetooth® wireless capabilities, and rechargeable models with handsfree connectivity for smartphones.
60-day money back guarantee**
4-year supply of batteries, per hearing aid with purchase
4-year manufacturer's warranty
1-year of loss & damage coverage
1-year of follow-up care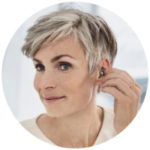 Your Hearing Network's 60-day guarantee is the perfect way to experience our wide array of premium hearing aids, in many styles that are both discreet and stylish.
Contact Your Hearing Network today!
Schedule an appointment today with a participating provider in your area.
Phone number for Superior Vision Members: 888-494-1272
Members calling in should mention they are a Superior Vision Member.
Call 8:30 am – 8:00 pm EST, Monday – Friday
*Up to 40% off pricing as referenced in the Consumer Guide to Hearing Aids, details available on request. Discount varies depending on product. This offer is only good at participating Your Hearing Network provider locations and may not be used with any federal or state funded reimbursement programs or combined with any other offer or discount. **Trial period for hearing aids is 60-days. If you're not 100% satisfied, simply return your aids for a full refund. Ask your provider for more details.
Request your hearing exam today!
Request More Information Form