Independent hearing care professionals who choose to partner with Your Hearing Network enjoy a distinct, powerful and timely competitive advantage in an evolving marketplace of new categories, new legislation and aggressive competition from new channels.
The Network of Choice
As one of the fastest growing healthcare networks in the country, we leverage the power of national scale, industry expertise, and strategic partnerships to negotiate preferred market access. Our members enjoy a variety of leads that generate more opportunities to help more individuals hear better.


Three of the industry's strongest online destinations for consumers looking for hearing care information list your practice on their clinic locators! [read more]


Our members benefit from leads generated by a diverse range of plans covering Veterans Choice, Federal Employees, Managed Care, Unions, Employee Discounts, and Subscriber Organizations [read more]
Empower Your Practice
Total Value Solutions is a wide-ranging set of solutions that maximizes your ability to prosper and supports your commitment to make a life-changing difference for people living with hearing loss. Each solution is designed to help you work smarter and run a more effective, successful practice.


Eliminate claims processing hassles, get more revenue faster [read more]


Increase patient engagement, a solution is only a call away! [read more]


Reduce your no-show rate by 30% – 70% [read more]


Gain comprehensive human resources and affordable benefits [read more]


Provide quality care virtually [read more]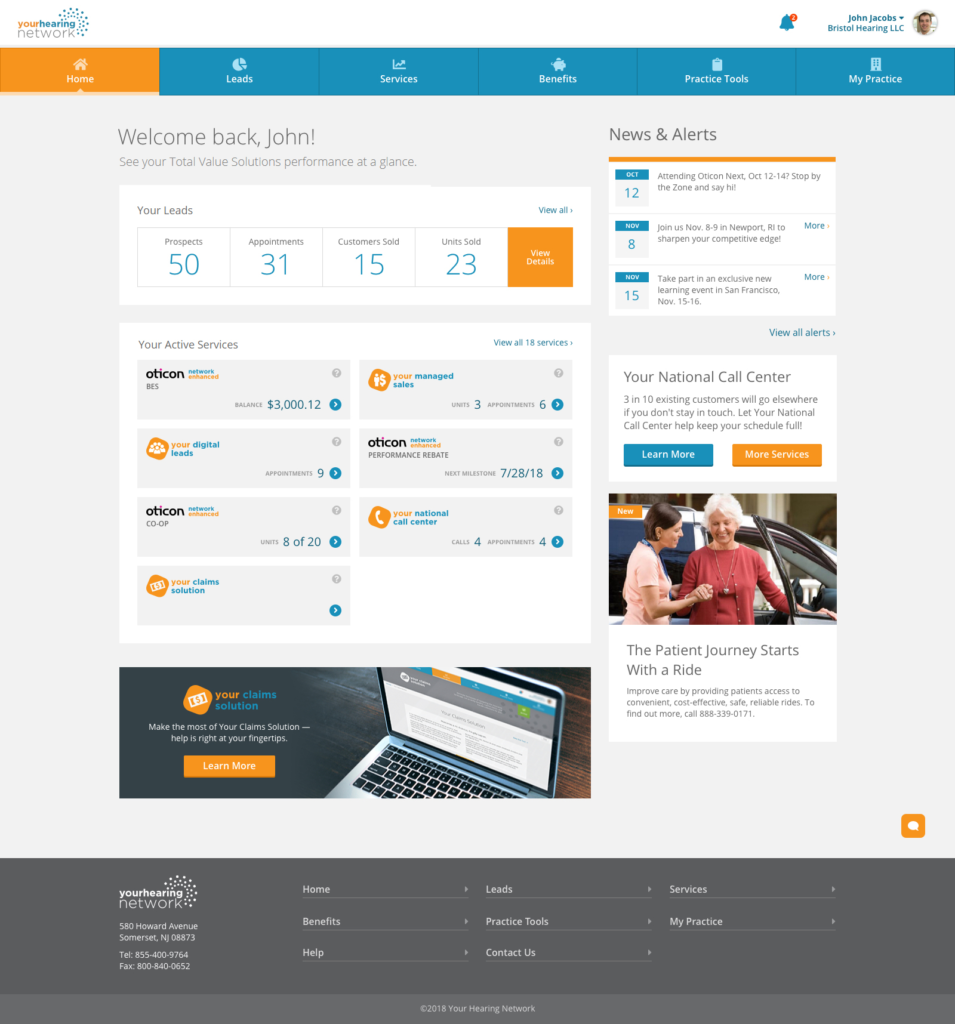 The Member Portal is an all-inclusive look at your practice's interaction with Your Hearing Network. It presents leads attained, Total Value Solution participation, Healthcare Plan opportunities, and much more.
Total Value Solutions Benefit Matrix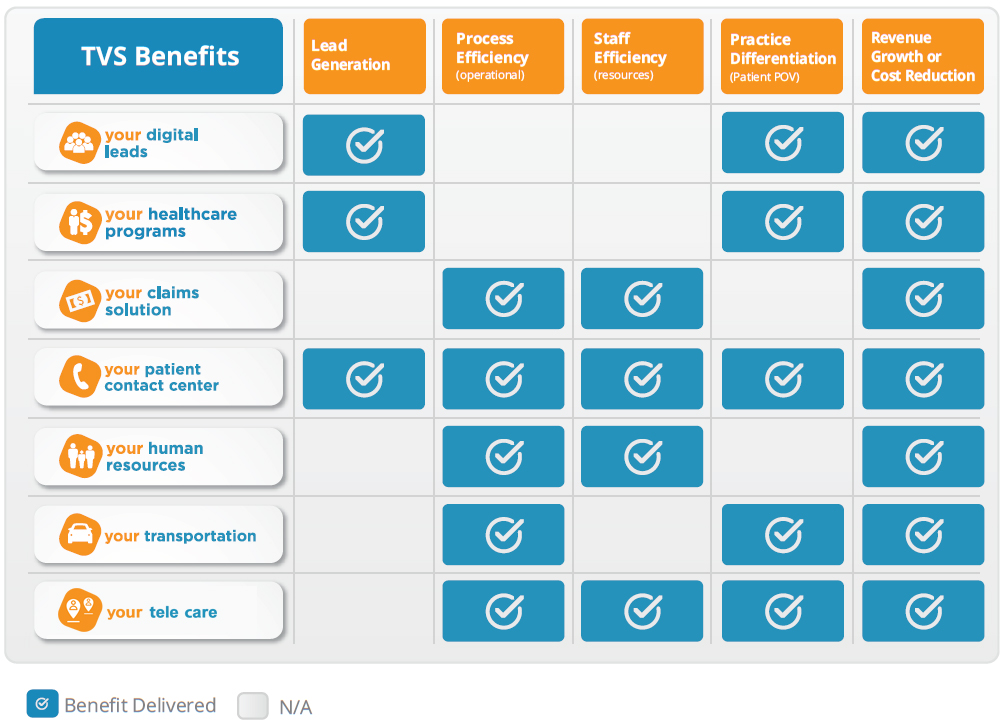 Dealing with insurance companies is like speaking another language to me, so I greatly appreciate Your Claims Solution. The turnaround time on verifications is quick and we get back detailed information we can use. The feedback from my staff has been all positive!

The insurance verification has been awesome! The staff at Your Claims Solution typically get all our verifications completed within 24 hours. That is a real time saver as our in-house billing expert often spent a day every week just making calls to verify insurance information. We haven't yet gotten into the billing aspect of the service, but if it works as well as the verification process, it will be another windfall for our practice and well worth the cost!

Our designated representative communicates with me on a regular basis and offers to help in any way possible. At 10 a.m. Monday morning, I was already submitting my second credit application thanks to his scheduling efforts. Not only does this take the pressure off my staff, but he is quite frankly just much better at it. I would kill to have him at my office — that work ethic combined with patient care is not easy to find!